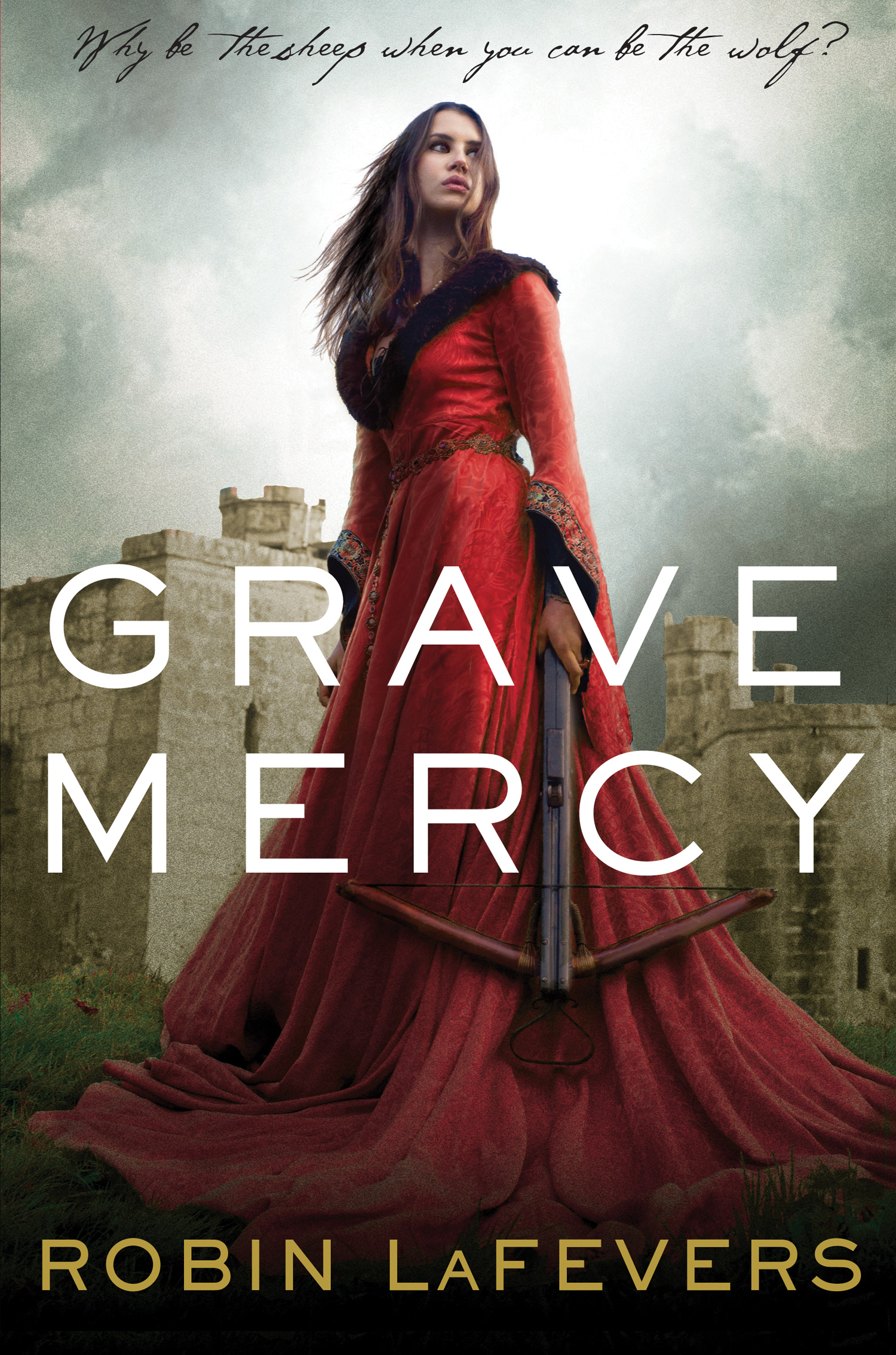 "When one consorts with assassins, one must expect to dance along the edge of a knife once or twice."
Goodreads Synopsis
Seventeen-year-old Ismae escapes from the brutality of an arranged marriage into the sanctuary of the convent of St. Mortain, where the sisters still serve the gods of old. Here she learns that the god of Death Himself has blessed her with dangerous gifts—and a violent destiny. If she chooses to stay at the convent, she will be trained as an assassin and serve as a handmaiden to Death. To claim her new life, she must destroy the lives of others.

Ismae's most important assignment takes her straight into the high court of Brittany—where she finds herself woefully under prepared—not only for the deadly games of intrigue and treason, but for the impossible choices she must make. For how can she deliver Death's vengeance upon a target who, against her will, has stolen her heart?
My Review
"... while I am Death's daughter and walk in His dark shadow, surely the darkness can give way to light sometimes."
It was the idea of assassin nuns serving the God of Death in the murky backdrop of a nation plagued by war which compelled me to give Grave Mercy a go. Historical Fantasy was one genre I hadn't tried out yet, so I was extremely curious to see how the author would justify the various historical occurings with supernatural phenomena. The entire concept of saints/gods and their respective convents training their prodigies was an interesting one to say the least.
The book starts on a dark note with Ismae seeking escape from an abusive husband and a controlling father. She ends up at the Convent of Saint Mortain- her 'true sire'- where she trains as a torpedo to punish traitors and avenge general mistreatment of women at the hands of men. I would have liked to get more details on the training and skills she accquired at the convent, but unfortunately after a brief intro the book fast forwarded to Ismae's major assignment and court life. It was dubious that Mortain would target only men and would have only women as his handmaidens to carry out his 'noble work'. The book sort of hinged on this stereotypical idea of women as assassins and men worshipping the God of War, which was one major loophole I couldn't get over. It also seemed super lame that the God of Death would favour only the Duchess and 'marque' those who betrayed her with death.
The thing I liked most about the book was the depth of the characters- be it the devious assassin Ismae, the loyal warrior Duval or the barbarically villainous pedophile D'Albert- which made it easy to love/despise them and relate to their misery. The dialogue itself was quite fitting for 15th century Brittany and Ismae's POV was free of internal ramblings, hence showing a clear unbiased picture of the events.
"I stare at him coldly. "I do not care for needlework." I pause. "Unless it involves the base of the skull."
The ending was a bit of a let down. Although there was some semblance of a happy ending, many questions were left unanswered and several characters' fate was left undisclosed. These were probably intended to be addressed in the sequel but I felt the author should have left some vague clues for the readers nevertheless.
So, all in all an entertaining read. If you can get over some of the flimsy facts like Mortain's sperm severely lacking the y chromosome and Death being faithful only to a 12 yr old Duchess, it would prove to be a nice read with a refreshing although a not-so-nicely executed concept.
Rating- 3/5 stars!